AUTOMATIC TELESCOPIC DOORS
Suppliers and Installers of Automatic Telescopic Sliding Doors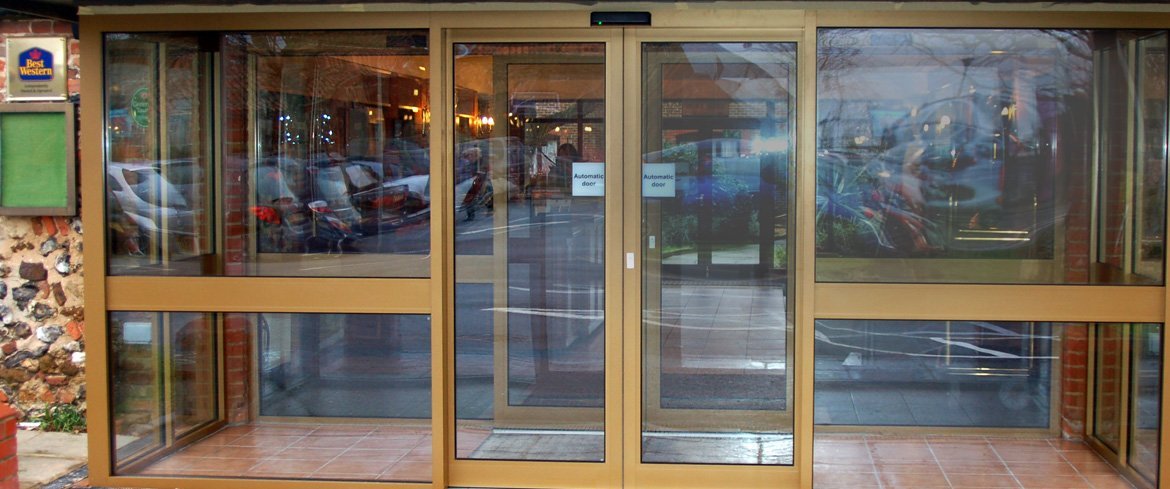 Automatic telescopic sliding doors are the perfect option where the maximum clear opening width is required giving a significantly larger passage width than the equivalent width standard design automatic sliding door. These reliable, hard wearing doors are perfect for use in most situations and can be fitted with a range of control and closure functions.
Automatic telescopic doors are most commonly used when space is at a premium or where conventional sliding doors are unsuitable. Available in two part single direction or four part bi-parting doors, an automatic telescopic door has all the benefits of a conventional sliding door system. It also brings the added advantage of maximising foot flow and ensuring that passageways are not congested.
BBG offer free site visit with estimate for all installations of automatic doors. For more information, give us a call on 1-888-224-8688, or contact us via our online form.
Single (2 leaf) or bi-part (4 leaf) versions are available with either standard 45mm framing or 18mm minimal framing to achieve an even wider passage width
Suitable for external or internal entrances
Optional factory fitted electric track lock enables the unit to be wired into your existing entry system / new access control facility as required
This quiet, reliable heavy duty system is widely used by many of our customers including Kings College Hospital, London
The perfect choice for maximum passage width when space is at a premium
Fully monitored battery back- up as standard
Highly reliable system tested to in excess of one million cycles
Summary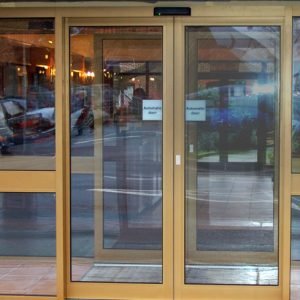 Service Type
Automatic Telescopic Doors
Provider Name
Best Brothers Group
,
Queen St E
,
Toronto
,
Ontario
-
M5C 1S6
,
Telephone No.1-888-224-8688
Area
Description
Automatic telescopic doors are popular at building with very high foot traffic. The telescopic door gives you a solution to a specific issue. Many different types of building and companies are using the automatic telescopic door.